A Charitable Organization Committed to Supporting STEM Students
The Samuel E. Massenberg Sr. Foundation, Inc., a 501 c 3 nonprofit corporation, was founded in 2016 by Mirian Graddick-Weir, Ph.D., and Michael Weir, EdD to honor the legacy of Samuel E. Massenberg Sr. Through this organization, they established a vehicle to inspire and empower underrepresented minority students to pursue their interest in earning STEM degrees at both the undergraduate and graduate level.
Our Mission & Purpose
The Massenberg Foundation's mission is focused on empowering underrepresented minority students in the pursuit of their educational interests in STEM fields of study: science, technology, engineering, and math.
We pride ourselves on our dedication to partnering with institutions of higher education and charitable organizations committed to increasing underrepresented minority students in the STEM fields of study. Through direct financial relief initiatives, we aim to guide, support, and encourage students pursuing STEM undergraduate and graduate degrees
Mirian Graddick-Weir, CEO
Mirian Graddick-Weir is currently the Chief Executive Officer for the Samuel E. Massenberg Foundation. As the former Executive Vice President of Human Resources at Merck, Mirian was responsible for 68,000 colleagues located in over 90 countries. Before her role at Merck, Mirian also served as the Executive Vice President of Human Resources and Employee Communications at AT&T. For over twenty years prior to her role as VP, Mirian held numerous HR positions and several prominent operational roles.
Mirian is a member of the Board of Directors of Yum! Brands, Inc. and Booking Holdings, Inc. She also serves on the Foundation Board of the Society for Industrial/Organizational Psychology (SIOP) and is President of Graddick Weir Group LLC. Previously, Mirian served as the Chair of the HR Policy Association and the National Academy of Human Resources (NAHR). In 2001, she was elected as an NAHR Fellow, and fifteen years later, she was elected as a Distinguished Fellow of the Academy in 2016, the highest honor in the HR Profession.
Among her many awards, Mirian was named by Black Enterprise as one of the 50 Most Powerful Women in Business and was also recognized by Human Resources Executive Magazine as one of the most influential global HR executives. Additionally, Mirian was awarded the Lifetime Achievement Award by the University of Michigan and received the Academy of Management's Distinguished HR Executive Award.

Mirian earned a bachelor's degree in Psychology from Hampton University and went on to earn a master's degree and a Ph.D. in Industrial/Organizational Psychology from Pennsylvania State University.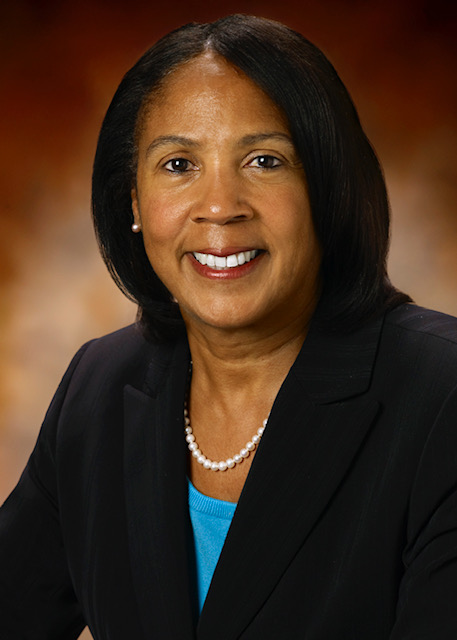 Michael Weir, COO
Dr. Michael Weir is currently the Chief Operating Officer for the Samuel E. Massenberg Foundation and recently served as the Advisory Board Chair for the Center on Religion, Culture, and Conflict at Drew University. Michael is also a recognized business advisor and has significant experience throughout his career helping senior business leaders leverage the strategic application of innovative technologies to solve business transformation challenges and accelerate growth.
In addition to the business sector, Michael has also worked with companies across multiple industries, including Healthcare, Financial Services, BioTech, Manufacturing, and Software Development. His more than 25 years in business have included leadership roles with Fortune 500 companies, including Control Data Corporation, AT&T, Allied Signal (now Honeywell), and Cisco Systems. While at Cisco, Michael led the U.S. Service Provider Consulting Practice in the Internet Business Solutions Group as the Managing Director. He and his team were also instrumental in launching Cisco's Health Presence platform while working with the mobile telecommunications and healthcare industries to increase access to affordable healthcare and dramatically improve service delivery and patient outcomes.
Michael currently serves on the Board of Directors for the Smithsonian National Air and Space Museum. He has also served as a member of the Technology Advisory Council for the New York City Board of Education and as a Board representative to the National Action Council for Minorities in Engineering for Cisco Systems. Additionally, Michael has served as Chairman of the Board of Trustees at Saint Anthony High School in Jersey City, New Jersey, and as a member of the Education Commission for the Archdiocese of Newark, New Jersey.

Michael holds a Doctorate in Leadership and Management from Drexel University, an M.Ed. in Management from Cambridge College, and a bachelor's degree in Journalism and Politics with Distinction from the University of Massachusetts. He also attended the Program for Management Development at the Harvard Business School.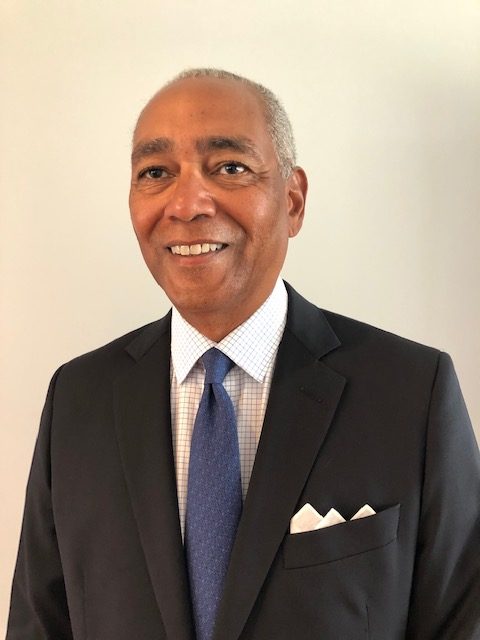 The History of Samuel E. Massenberg Sr.
As a child growing up in Detroit, Michigan, Samuel E. Massenberg Sr. was passionate about learning to fly. In his teenage years, he worked at a local airport, washing airplanes. As he continued to grow, he opted for flying lessons and was given the opportunity to learn from Neil Loving, a pioneering black aviator and flight school owner. After only six hours of instruction, Massenberg Sr. was able to fly solo between Detroit and Indianapolis.
His passion and skill for flying allowed him to attend flight school at the Randolph Air Force Base in Texas and become one of the few black pilots in the military at the time, serving in the United States Air Force during the Korean War. His time served was not without trauma; Massenberg was shot down over Korea and even held as a prisoner of war.
Following his time serving as an aviator, Massenberg Sr. dedicated himself to becoming a life-long educator. He earned a BA degree at the Ohio State University, a PhD. from Virginia Technology University, and went on to serve as the Dean of Men at Hampton University. Later in his career, he taught aeronautical engineering at North Carolina AT&T before joining NASA to lead its educational programs until his retirement. In his honor, Mirian Graddick-Weir, Ph.D., and Michael Weir, EdD, created The Massenberg Foundation.